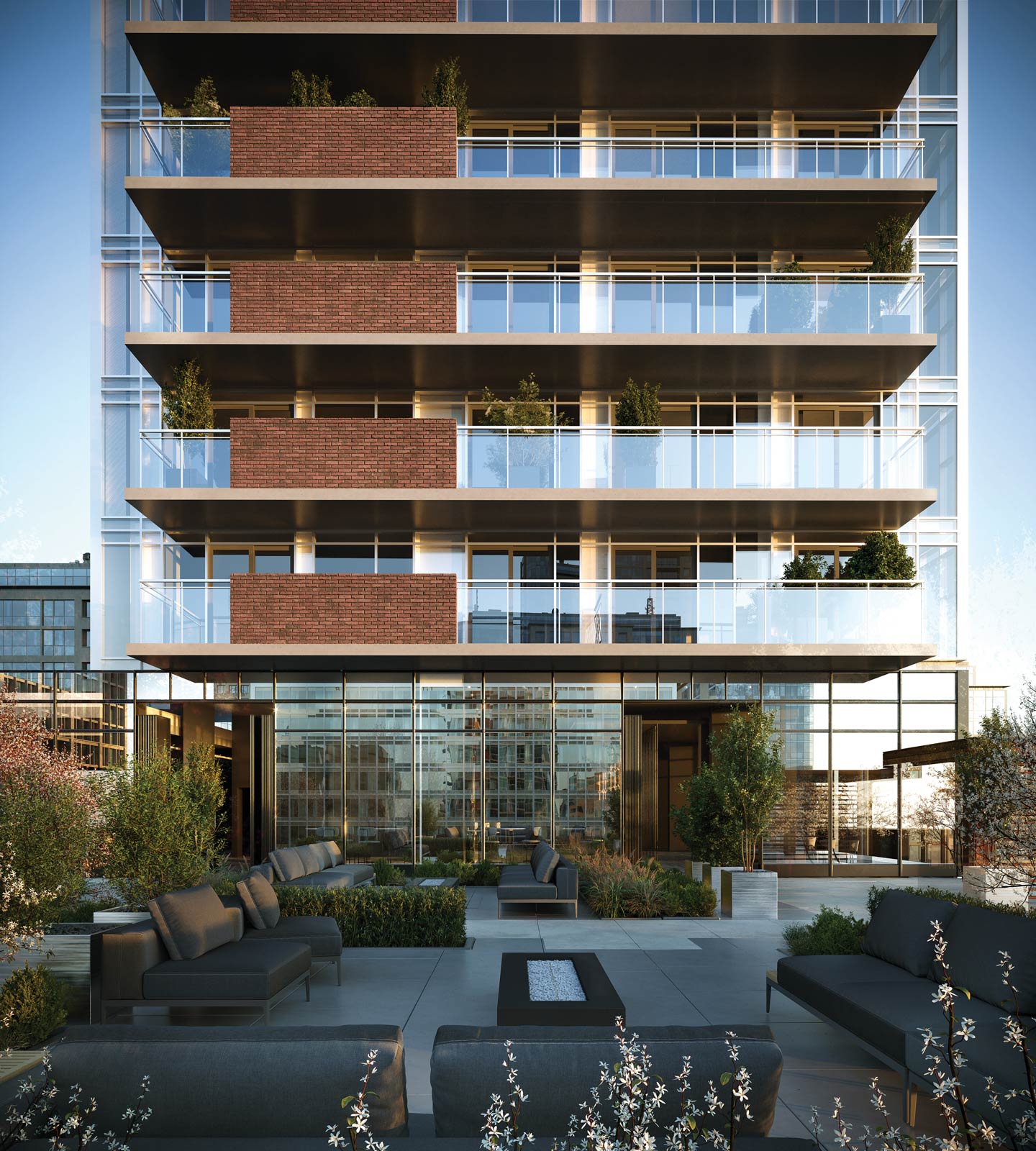 HAMILTON, ONT.—Spallacci Group and Valery Homes have announced the third phase of their Royal Connaught Square redevelopment in Hamilton, Ont., a 36-storey condo tower to be called The Moderne.
The structure will be built at King Street and Catharine Street, adjacent to the Residences at the Royal Connaught, and it will be the first of three new residential buildings planned for the site, stated a recent release.
The Moderne will be the tallest tower on site, designed by Burlington-based architect KNYMH with an art-deco inspired podium intended to pay homage to the site's history, the release said.
Planned amenity spaces will include an eighth-floor social club with a fireside lounge, co-working spaces, a meeting room, games room, billiards, movie theatre and wine and scotch tasting bar, and rooftop patio with a dining terrace, grills and fire pits.
Toronto-based esQape design led the design of the interiors. The lobby will feature marble with brass accents and velvet upholstery. The suites will offer nine-foot ceilings and open concept floor plans.
The project represents a repurposing and expansion of the original Royal Connaught hotel, which opened in 1916 as an Edwardian luxury destination in the downtown, the developers note.
"The Moderne's design provides multiple focal points for Royal Connaught Square," said Shem Myszkowski, president, KNYMH, in a statement. "We are enthusiastic to continue this vision from the project's birth. Introducing a new modern architectural style creates a gateway into the past history and nostalgia, while respecting the vision of the city with a new addition to Hamilton's skyline."
SOURCE: https://canada.constructconnect.com/dcn/news/projects/2021/04/spallacci-valery-unveil-third-phase-of-hamilton-connaught-project